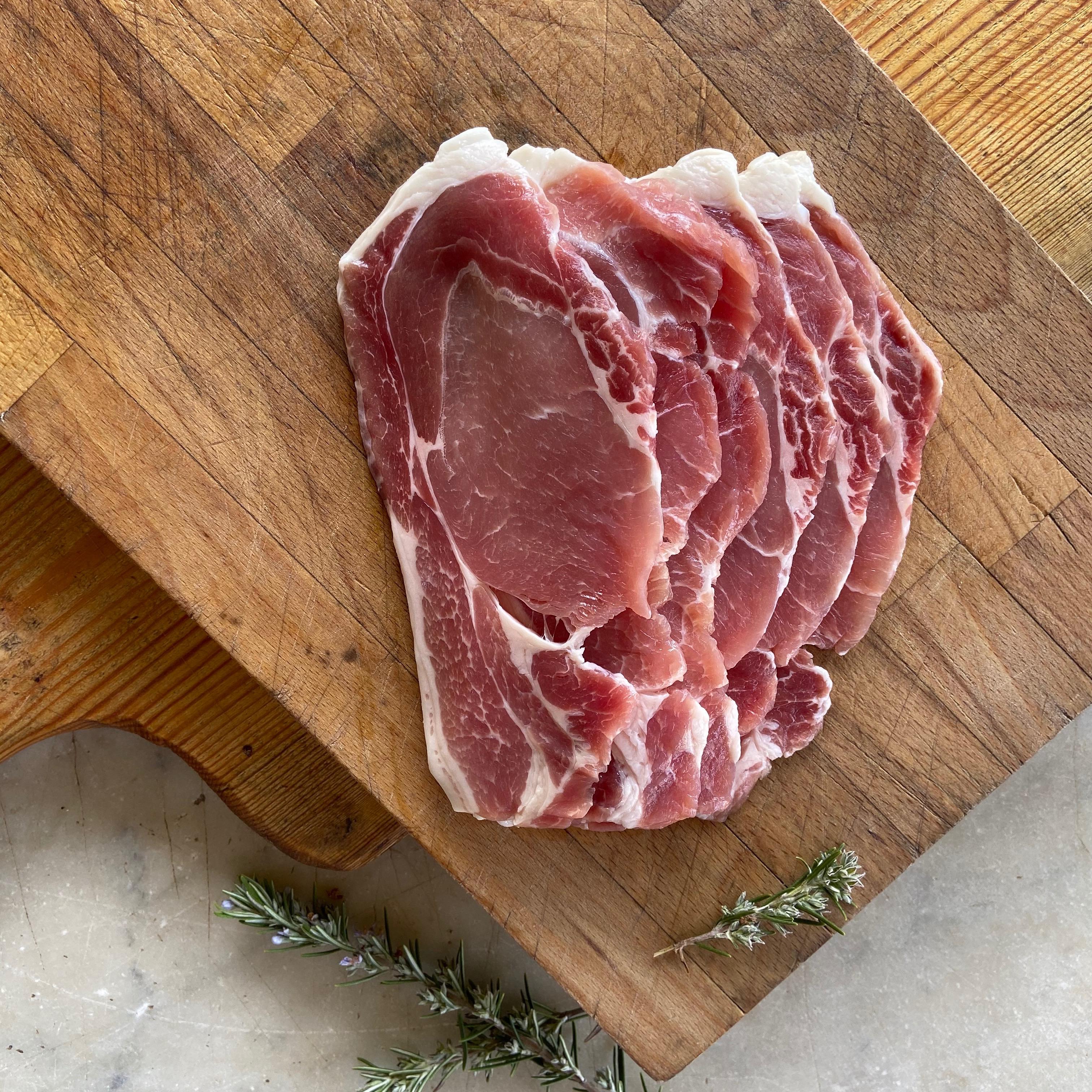 Organic back bacon
BB
Our unsmoked back bacon is thick-cut and dry-cured. Cut from the eye of the loin each rasher has the right ratio of fat to meat to keep it beautifully moist yet crispy. 
Approximately 4 rashers per pack. Minimum 200g. 
Delivered frozen, unless pre-ordered.
As with all our pork, this is certified organic.