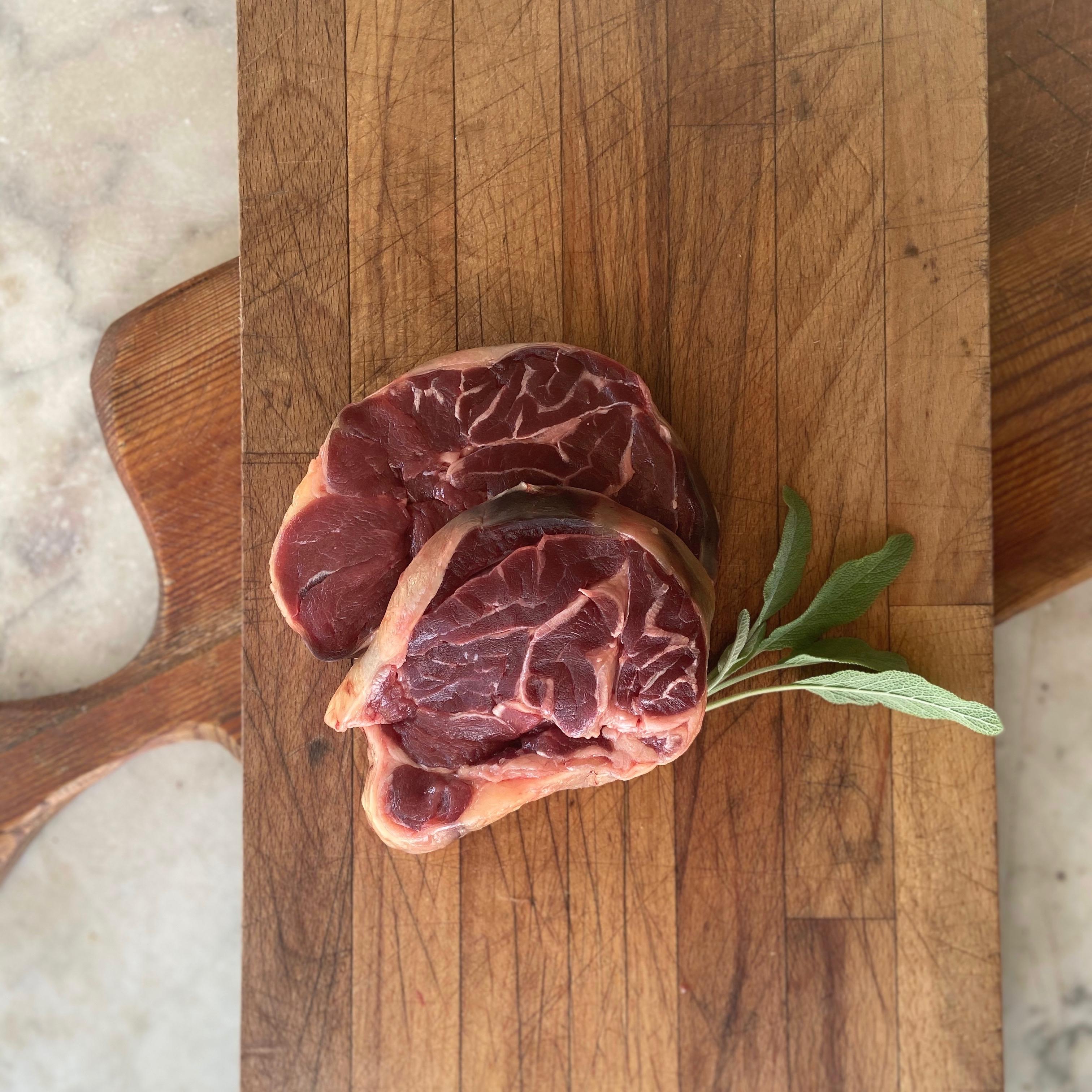 Organic Beef Shin
shin1
Beef shin is a wonderful cut, with a deep and rich flavour. It is perfect for dishes that require long and slow cooking over a low temperature, such as casseroles, stews and ragu. 
Our beef shin is sold boneless, in packs of approximately 500g, or as two pieces of Ossobuco with the bone in. 
Delivered frozen, unless pre-ordered.
As with all our beef, this is certified 100% pasture-fed and organic.