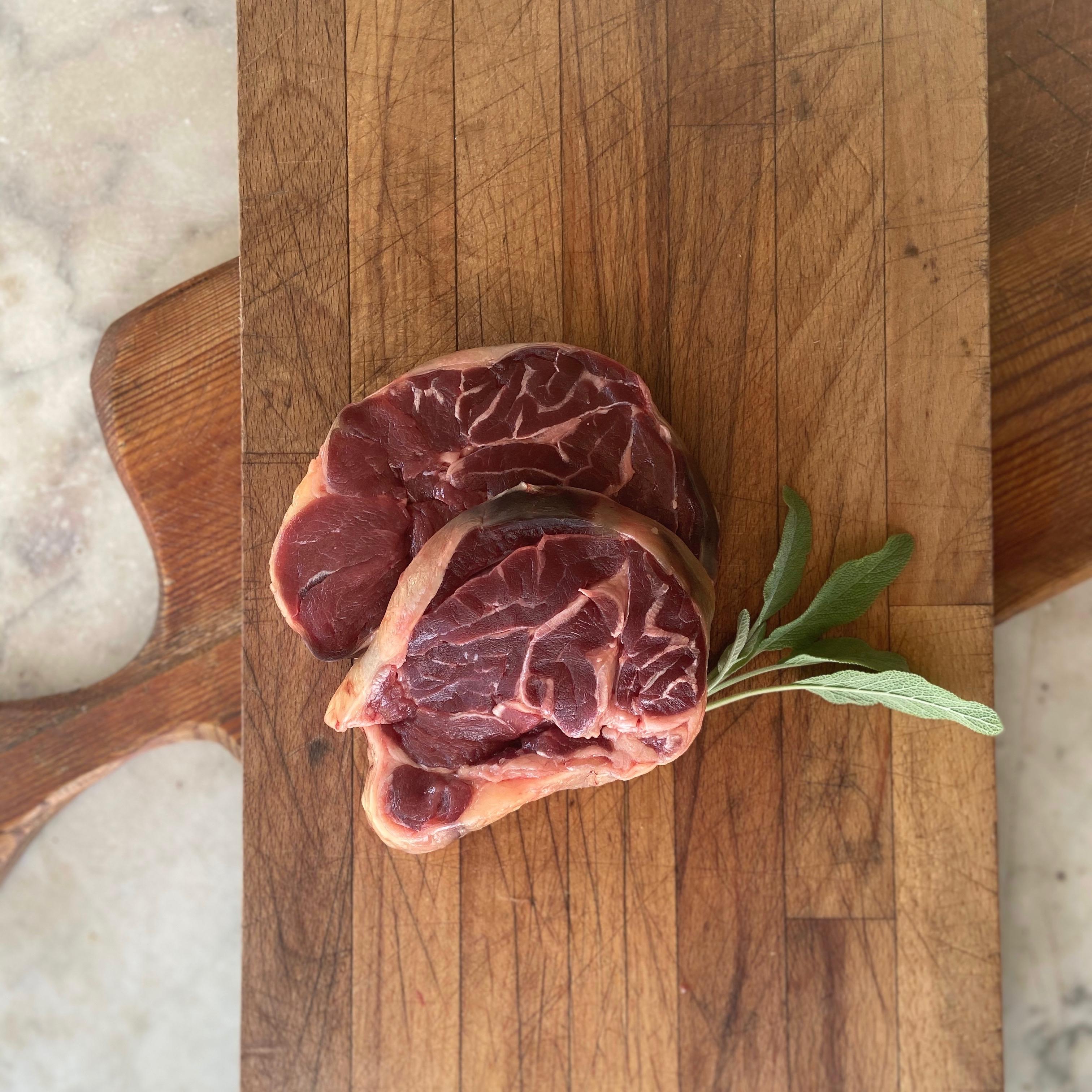 Beef Shin on the bone (osso buco)
Skushin
Beef shin is a wonderful cut, with a deep and rich flavour. It is perfect for dishes that require long and slow cooking over a low temperature, such as casseroles, stews and ragu. 
Our beef shin is sold as Ossobuco with the bone in. 
Ossobucco: Packs 750g approx - £12.50/kg
Delivered frozen, unless pre-ordered.
As with all our beef, this is certified 100% pasture-fed