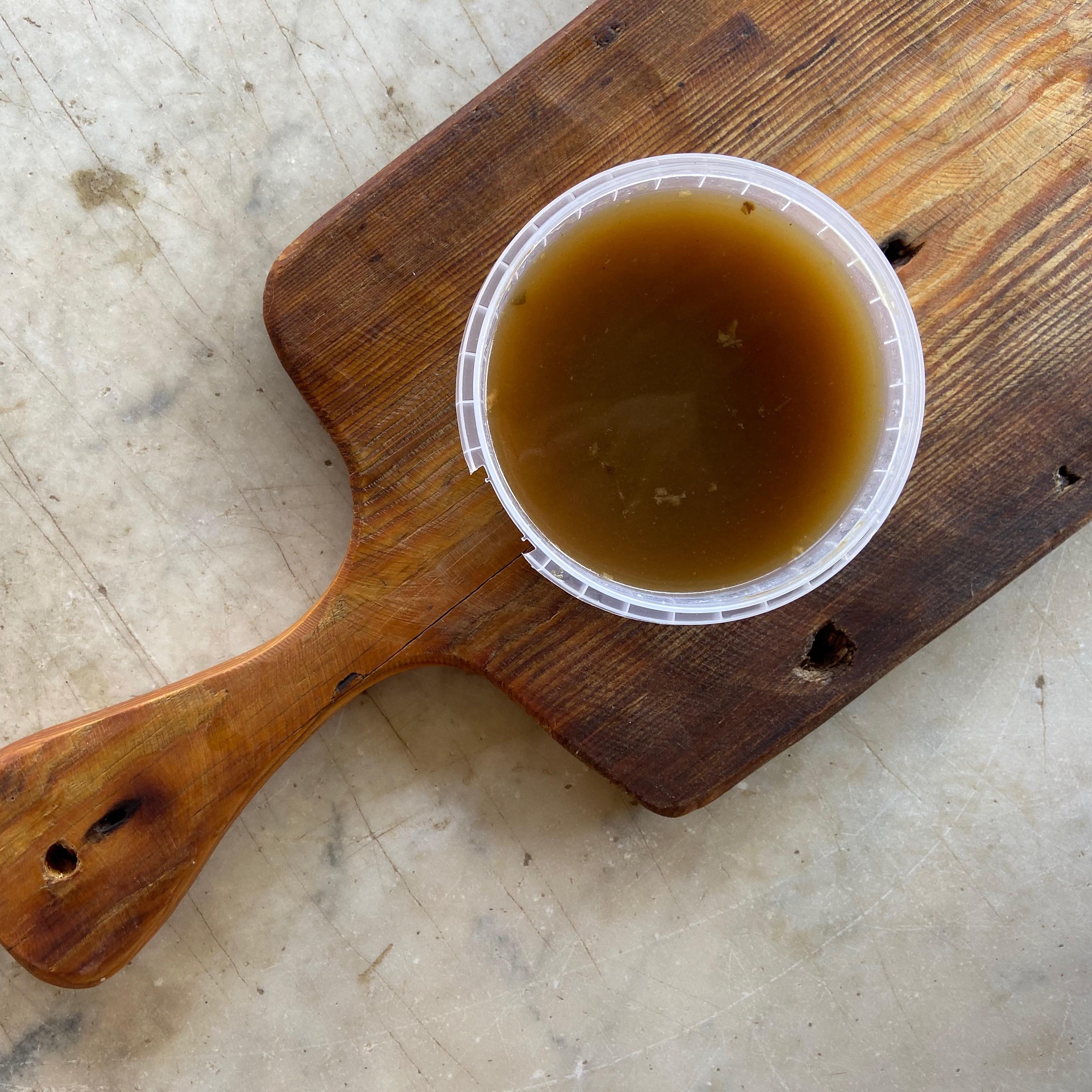 Bone Broth
BONEB
Our home-made, slow-cooked, bone broth is packed with all the natural goodness from our 100% pasture-fed Longhorn beef bones. Perfect as a base for soups, sauces and casseroles, or in its own as a nourishing and comforting drink. 
Approximately 500ml. Delivered frozen.
As with all our beef, this is certified 100% pasture-fed and organic.