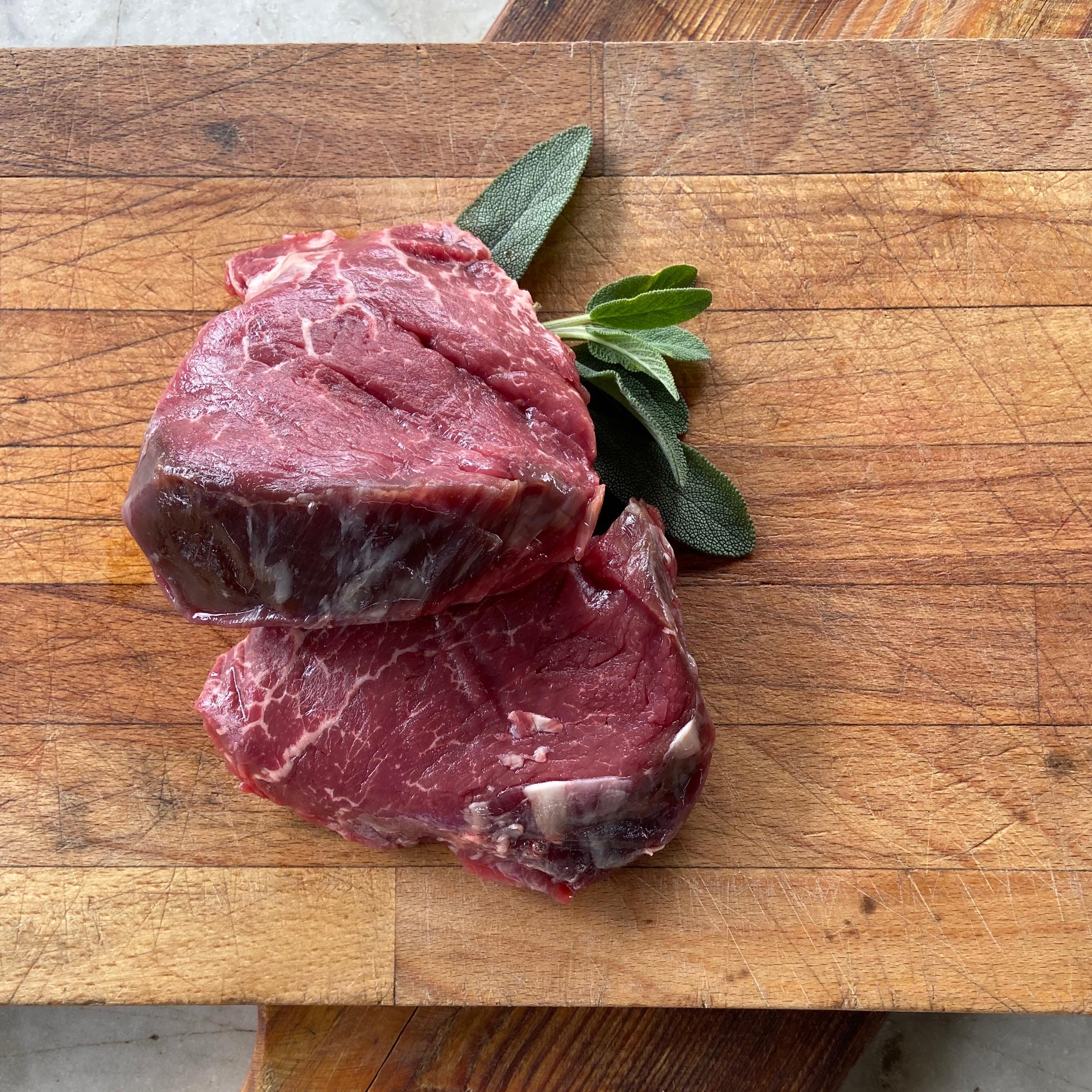 Fillet Steak
Fillet
Making up less than 1% of the cow, fillet steak is the leanest and most tender of all cuts of steak. Slow grown, 100% pasture-fed and hung for 35 days, this is a truly indulgent cut. 
We have individual steaks that weigh approximately 180g, or you can buy a pack of two, weighing approximately 200g each. 
Delivered frozen, unless pre-ordered.
As with all our beef, this is certified 100% pasture-fed and organic.