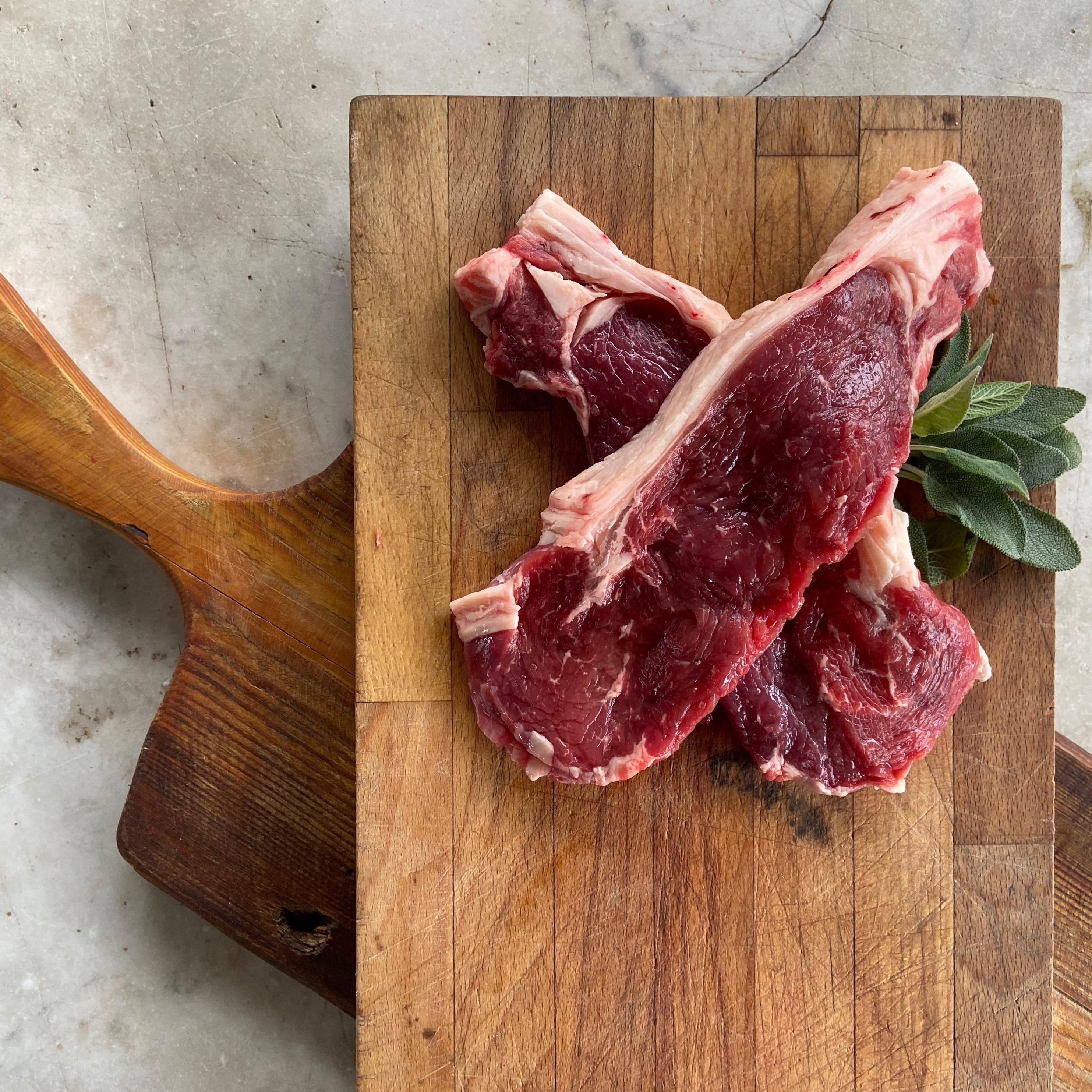 Sirloin Steak
SIRL
Sirloin is a darker cut of meat, and a true favourite. 100% pasture-fed and hung on the bone for 35 days, our sirloin steaks are tender and juicy. 
Our sirloin steaks weigh 240g approx each and are sold in packs of two steaks (£8.50 per steak).
Delivered frozen, unless pre-ordered.
As with all our beef, this is certified 100% pasture-fed