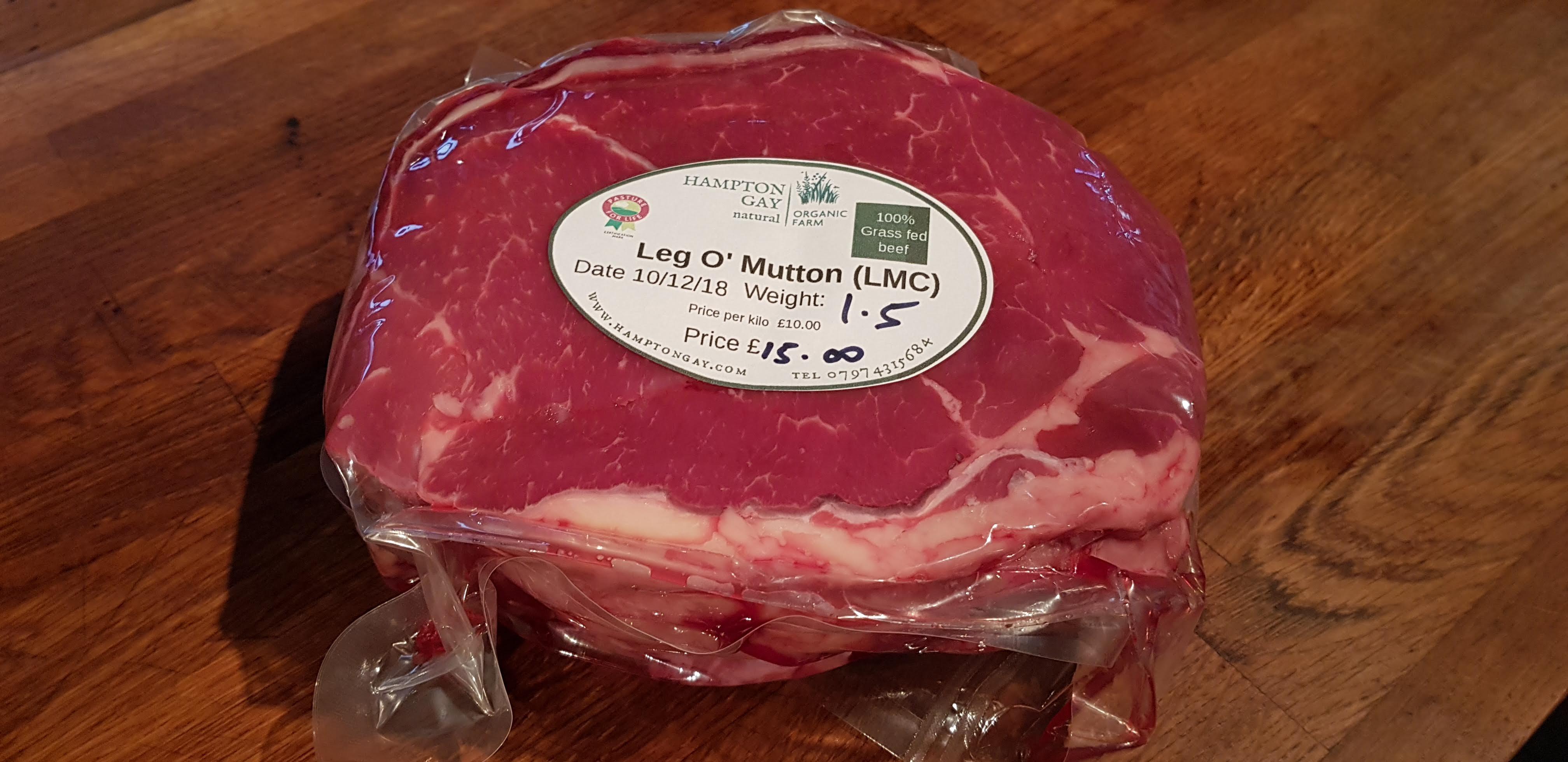 Leg o' Mutton (LMC) or Rolled Rib of Beef
Not to be confused with mutton from the Sheep this refers to a similarity in the shape of the cut. However its an amazing slow roasting joint.
Before you head off  to the pub for a Sunday pint or a hearty walk.  Put this in the oven surrounded by a few vegetables and some herbs with a half bottle of wine left over from last night and and come back to a heady aroma filling your kitchen with a ready cooked joint to serve six people.
PRICE PER KILO