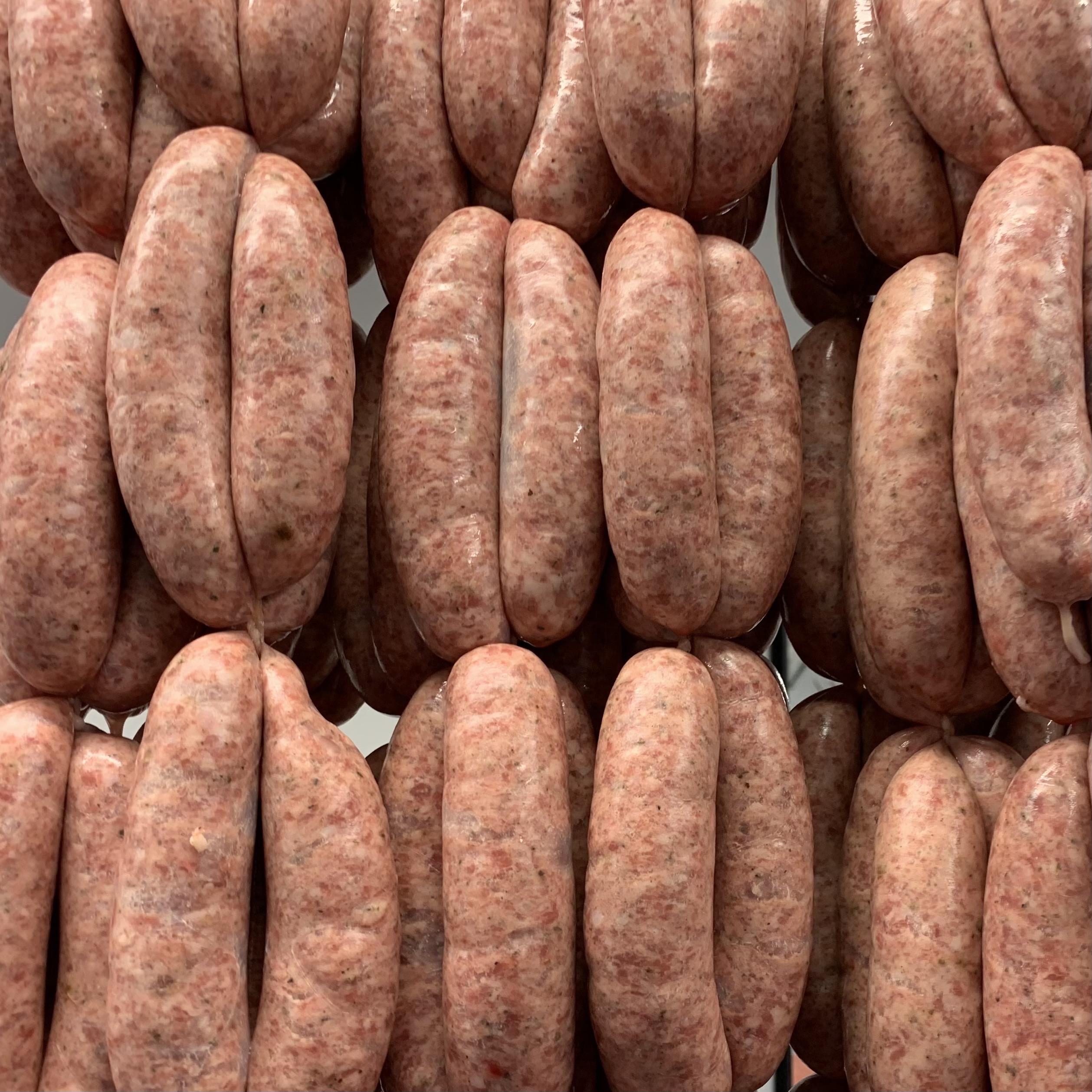 Sausage Box
SAUSBOX
Stock up on our beautiful bangers with this value for money box!
Our sausages are succulent, juicy and tender; perfect for a weekend breakfast, easy mid-week supper, or even something a little fancier.
x9 packs of x6 sausages in each - a mix of Plain, Cumberland and Garlic.
Delivered frozen. Contains gluten.