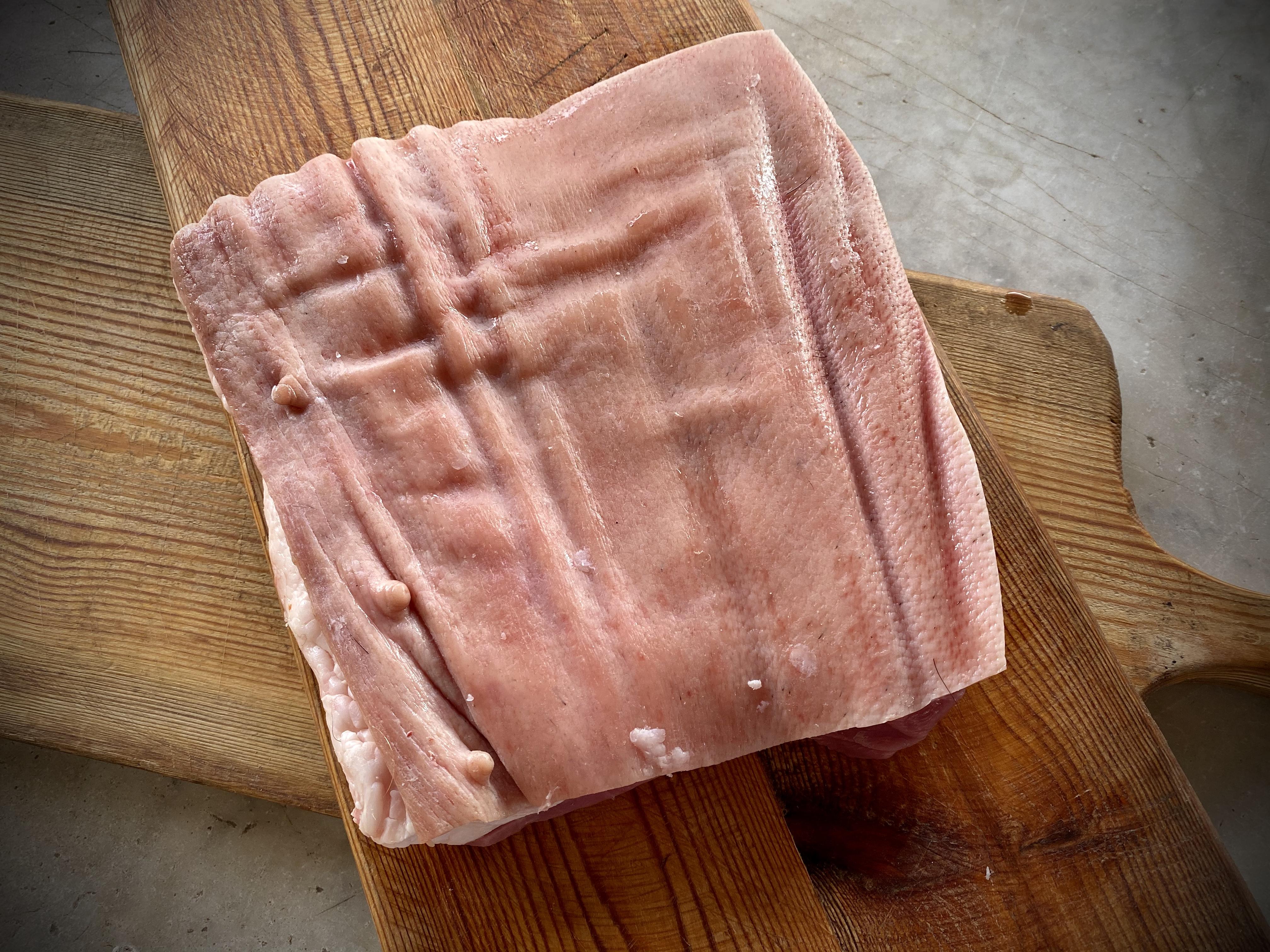 Organic Pork Belly
PRKB
Our organic pork belly is a perfect slow-roast joint. It is topped with a generous layer of fat which renders down during cooking, creating a juicy, rich, melt-in-the-mouth flavour and exceptional crackling. 
Our Pork Belly is boned.
Delivered frozen, unless pre-ordered.
As with all our pork, this is certified organic.