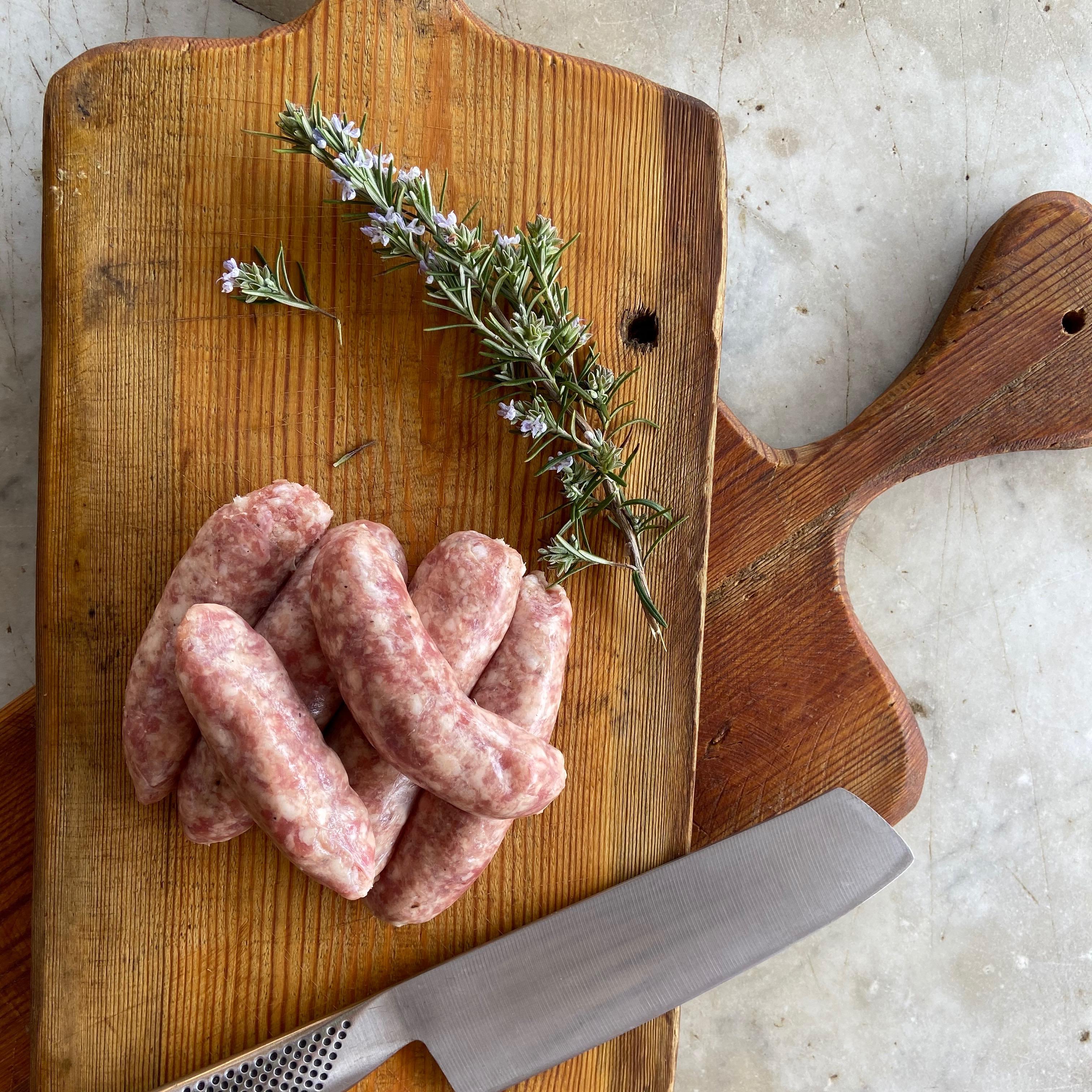 Organic Pork Sausages
PRKSAUS
Our Organic pork sausages are succulent, juicy and tender; perfect for a weekend breakfast, easy mid-week supper, or even something a little more fancy!
Approximately 6 sausages per pack. Contains gluten. 
Delivered frozen.  
Unfortunately we have sold out of individual packs of sausages. They are still available in our pork boxes, and we will have them back in stock here as soon as we can.