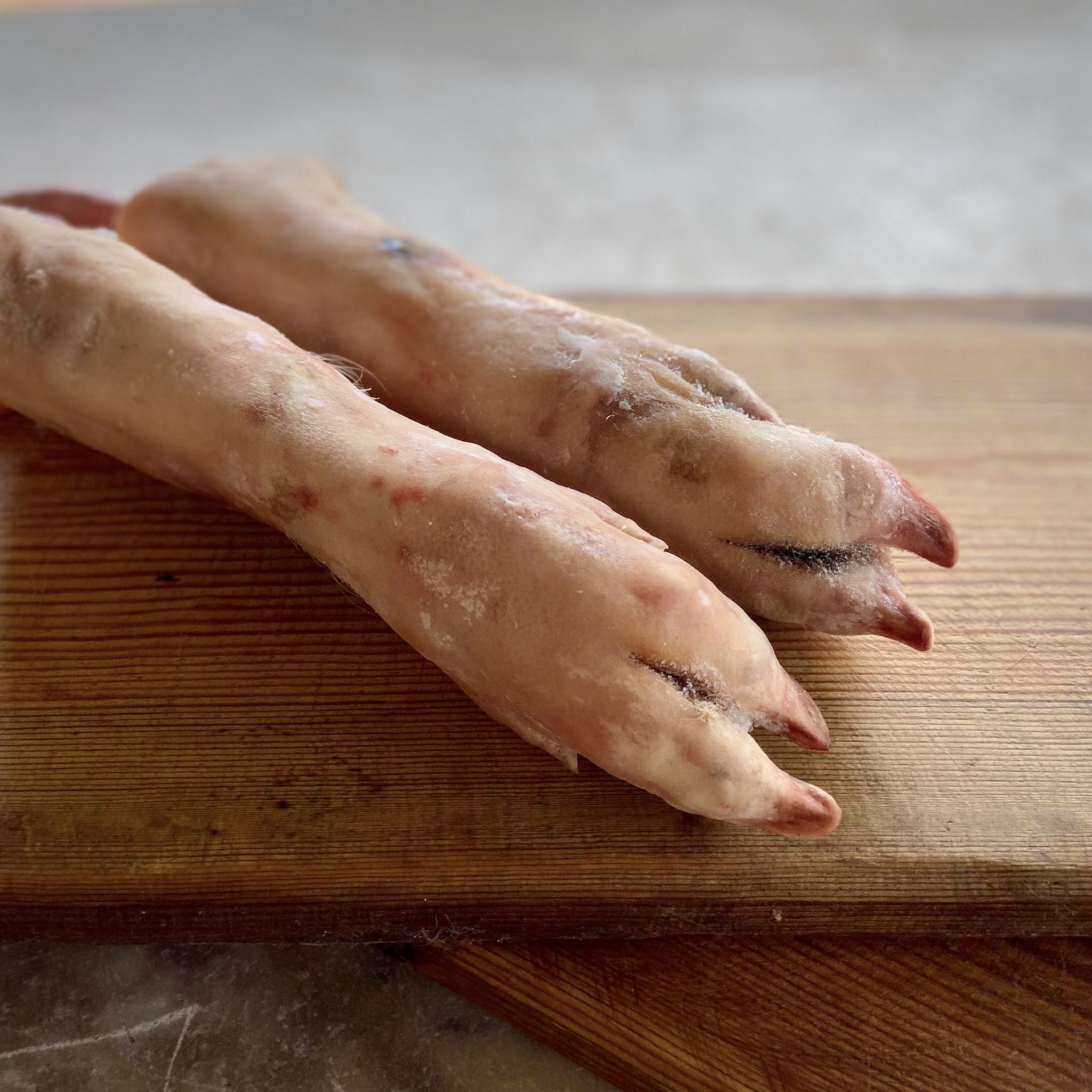 Organic Pork Trotters
PRKT
Pork Trotters are an essential part of the carcass that, sadly, have lost popularity in recent years. They are versatile, rich with nutrients, and packed full of Gelatin and Protein. Slow-cooked, they are perfect for tasty pies, casseroles or even a home-made terrine. 
2 Trotters per pack
Delivered frozen, unless pre-ordered.
As with all our pork, this is certified 100% organic.