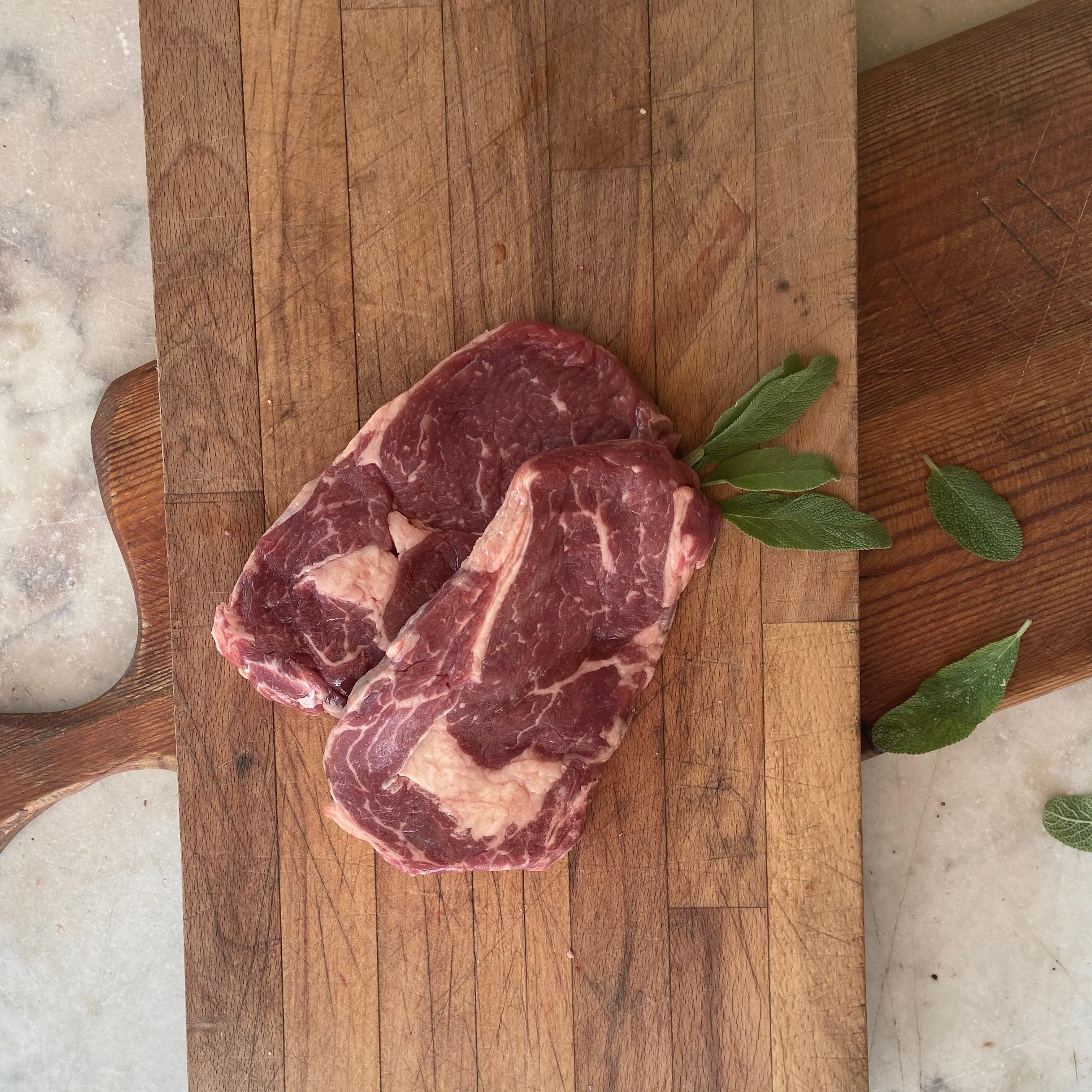 Rib-Eye Steak
RIBE
Our Longhorn rib-eye steak is tender and juicy. Its gentle marbling ensures it is rich, delicious and packed full of flavour. 
Our rib-eye steaks come in packs of two steaks, weighing approximately 220g each. 
Delivered frozen, unless pre-ordered.
As with all our beef, this is certified 100% pasture-fed and organic.