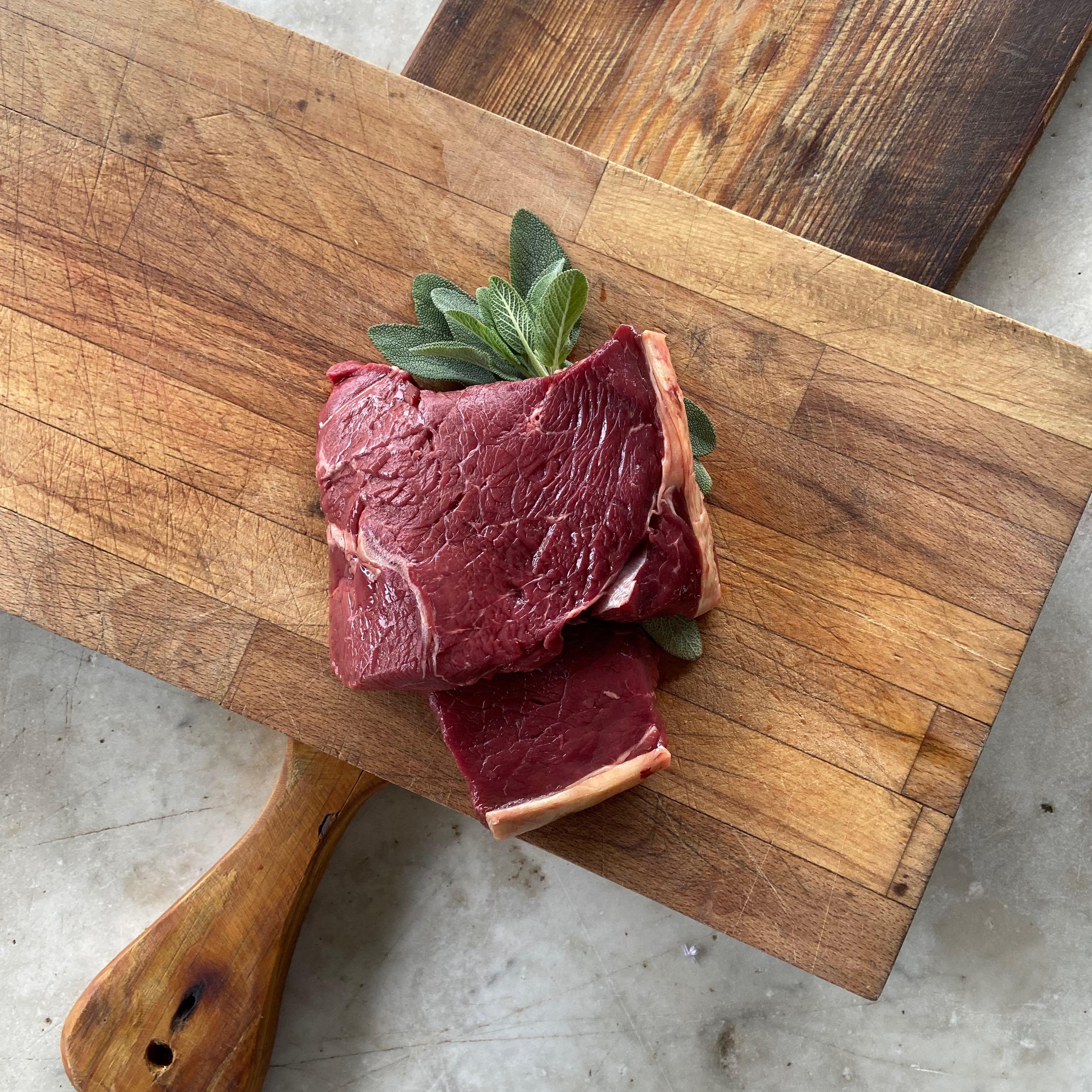 Rump Steak
RUMP
Our English Longhorn rump steaks, cut from the hindquarter, have a deep and meaty flavour. 100% pasture-fed and hung on the bone for 35 days, they are delicious on their own, on the BBQ, or with a rich sauce. 
Our rump steaks come in packs of two.
Delivered frozen, unless pre-ordered.
As with all our beef, this is certified 100% pasture-fed