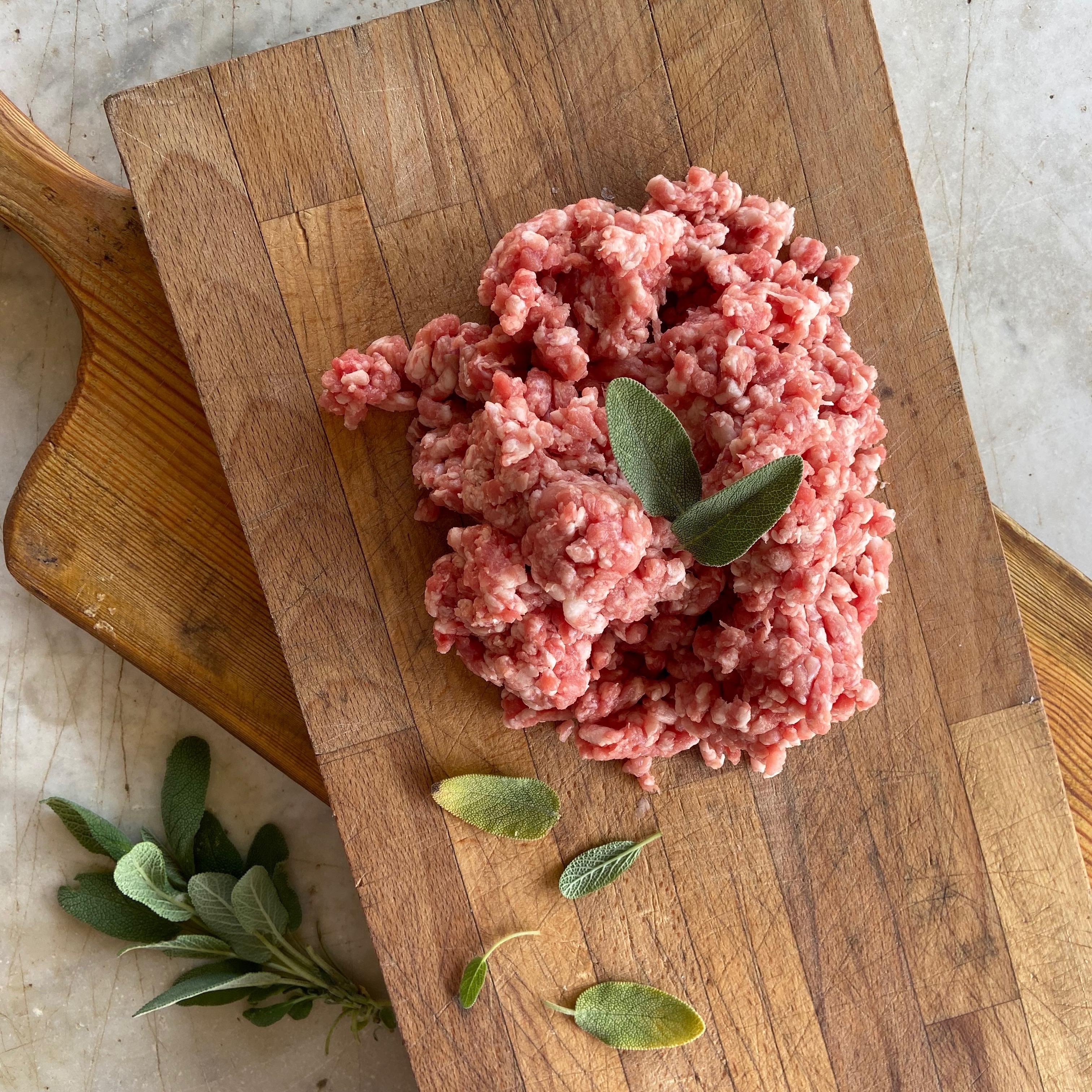 Sausage meat
SM
The perfect addition to your Christmas roast. Hampton Gay sausage meat makes the most wonderful stuffing. Gluten-free and organic but with a hint of our special seasoning.  Whether paired with our Hampton Gay turkey or 100% grass-fed roast beef, this sausage meat won't disappoint. 
Comes in packs of 400gs. 
Delivered frozen, unless pre-ordered.
As with all our pork, this is certified organic.