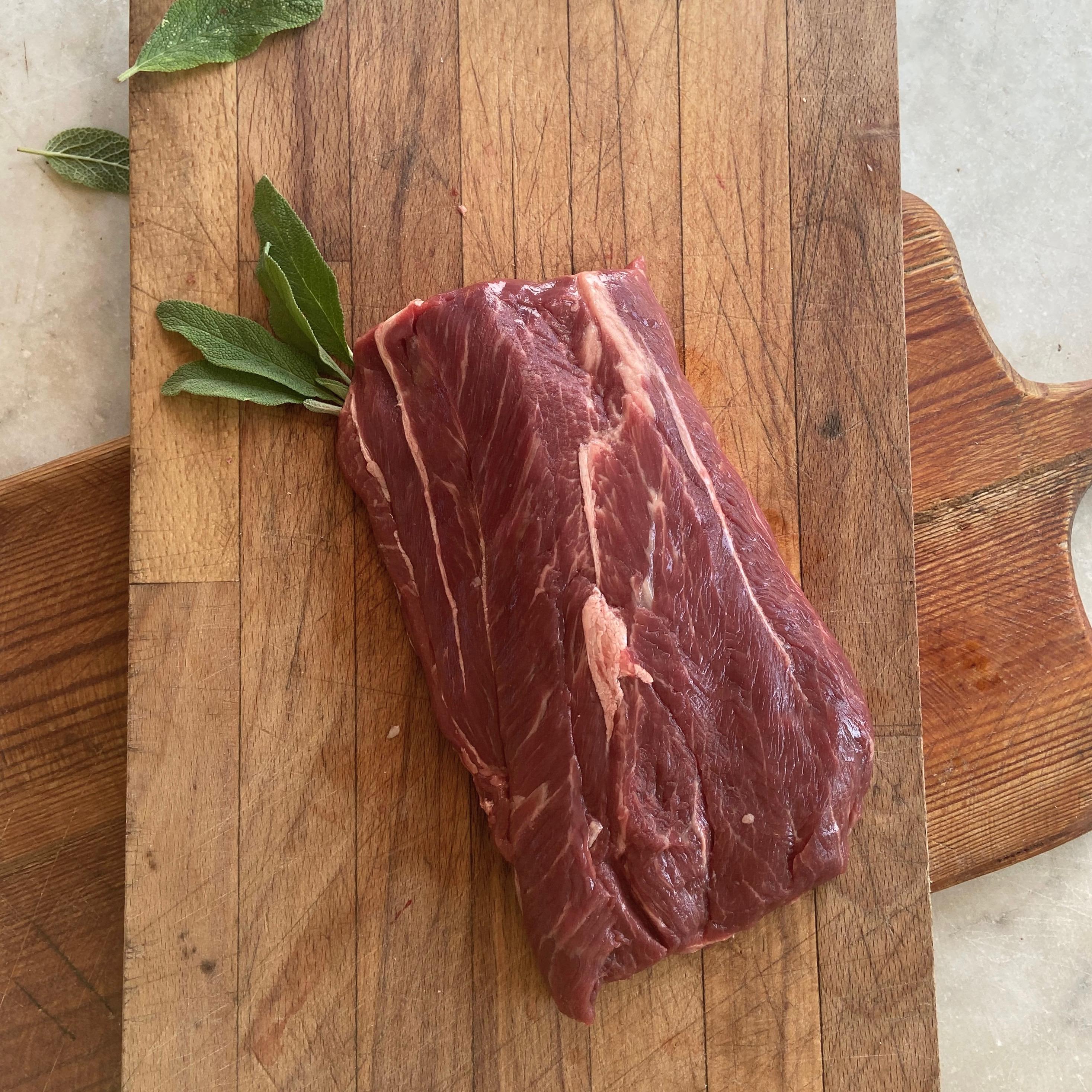 Skirt Steak
SKIRT
One of our favourites. Skirt steak is an under-rated cut; long and thin, it is best cooked quickly over a high heat to rare, or medium-rare, and cut against the grain. Whilst less tender than other cuts it has a wonderfully deep flavour. 
Comes in a pack of 2 steaks, each one is 220g approx.
Delivered frozen, unless pre-ordered.
As with all our beef, this is certified 100% pasture-fed