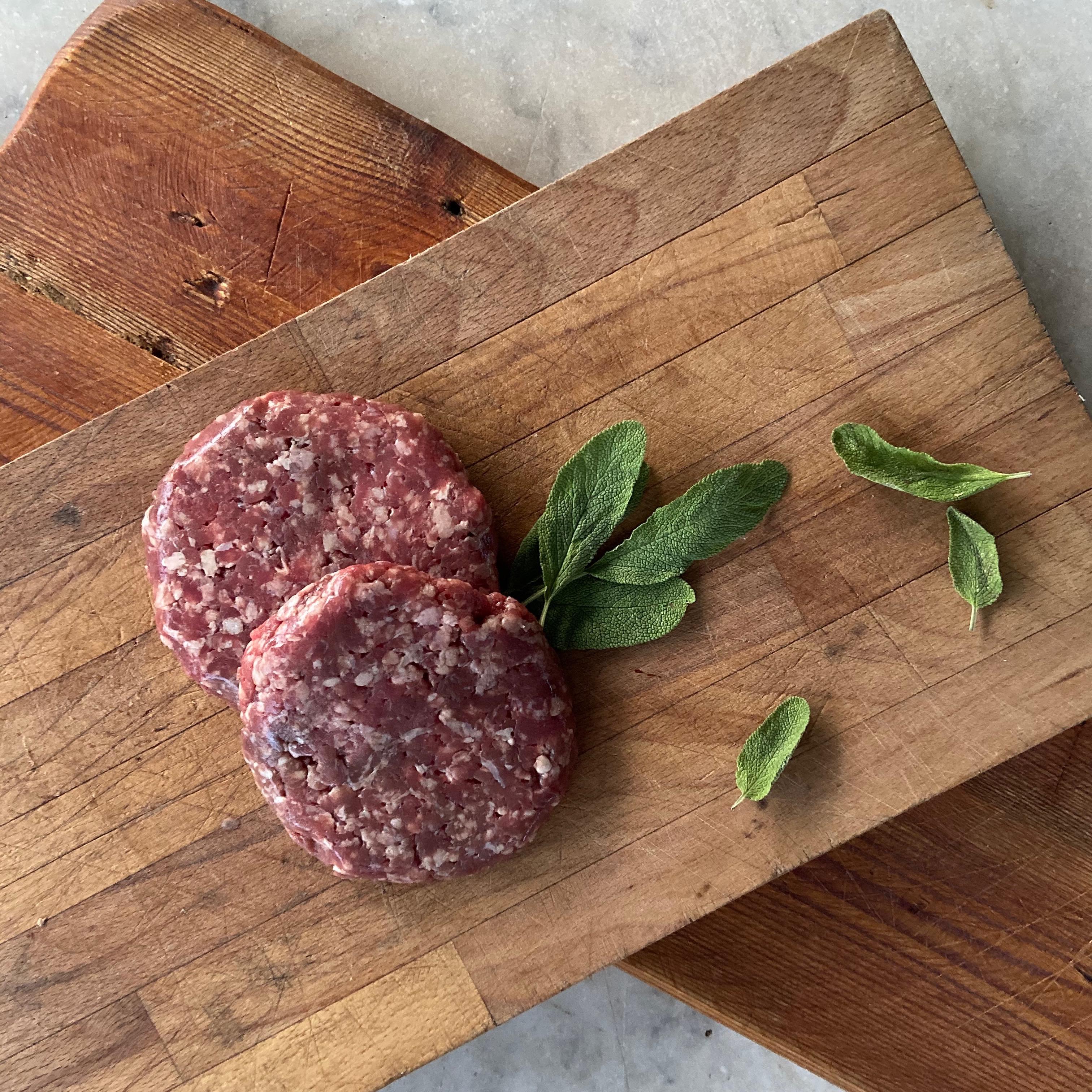 Beef Burgers
Our 100% pasture-fed Longhorn steak burgers are made using a carefully curated combination of both lean and juicy meat. Because we dry age our beef for 35 days, our steak burgers have a flavour second to none and contain no additional seasoning. 
Available in packs of 2 or 4 hand-pressed burgers, weighing approximately 150g each. 
Delivered frozen.
As with all our beef, this is certified 100% pasture-fed and organic.