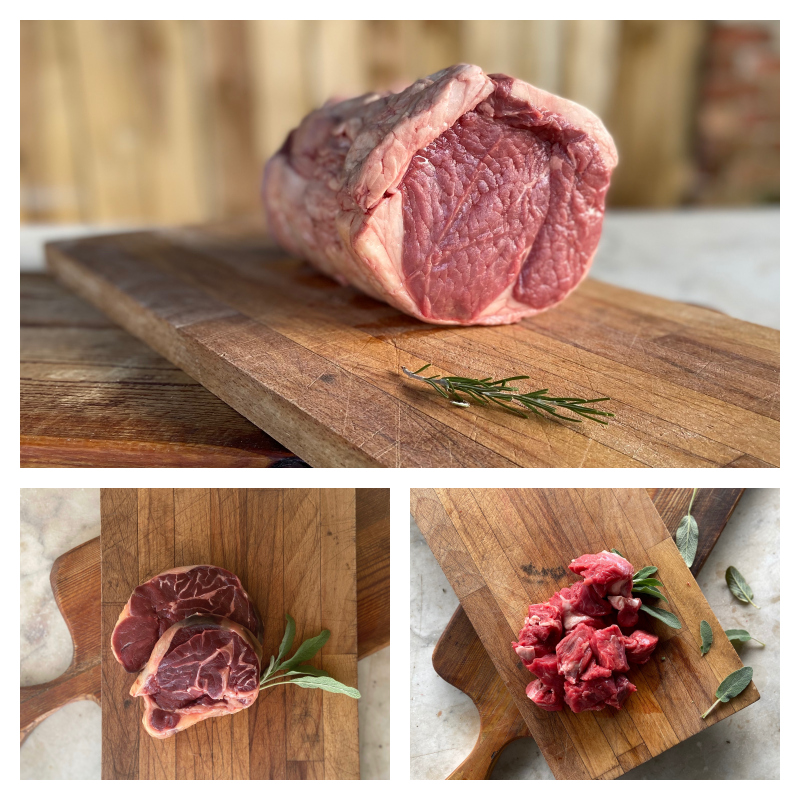 Slow Cooking Box
SLOWCOOK
The most delicious selection of beef that is perfect for warming, winter suppers. The perfect box for casseroles, pies and ragus All our beef comes from our herd of Old English Longhorn cattle that graze on pasture all year round and are certified 100% grass-fed.
In this box:
3 x 500g Diced Beef
2 x 500g Beef Shin (on the bone)
1 x 800g Short Ribs
Sizes approximate.
When you are able to select our 'pre-order' option below you will receive your beef fresh. If we have no fresh beef in stock you can still place a regular order and you will receive your beef frozen.
Certified 100% pasture-fed